ABOUT US
Present Position:Home > About Us >
Introduction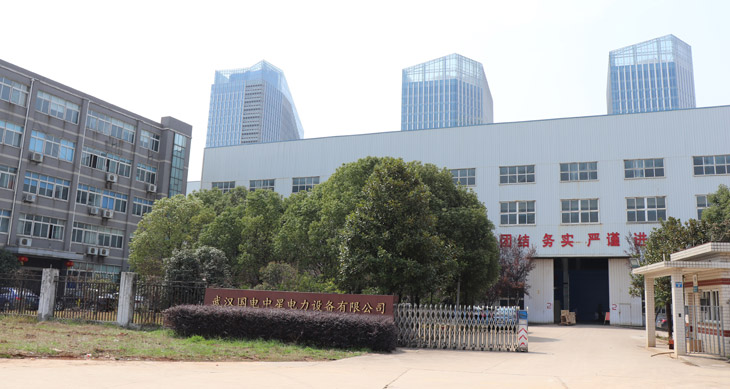 Wuhan GDZX Power Equipment Co.,Ltd.,was established in 2002 and located at East lake High-tech Development Zone Wuhan City in China. It covers an area of 17,952m2, factory area of 6000m2, a total number of over 100 employees. The technicians are for 60% of the total staff. We are one of the leader pioneer in the field of electrical testing.


GDZX integrates R & D, production, sales and services, to provide a comprehensive solution of high voltage test and electrical inspection services for all kinds of power users. It is a well-known brand of electrical test equipment in China. The users are all over the world, including the national Power Grid Corp, the southern Power Grid Corp, the five power generation groups, the Chinese Academy of electricity Sciences, the national network electricity academy, the power supply companies in various provinces and cities, and the large enterprises and institutions such as China's petroleum, Sinopec, China aluminum, China mining, metrology institutes and scientific research institutes. In strict accordance with international and national standards, the company continues to develop overseas markets in recent years. It has successfully exported to Mexico, Chile, Ecuador, Indonesia, Bangladesh, Pakistan, Iran, India, Saudi Arabia, Mongolia, Russia and other countries, which won a good reputation.


GDZX devotes itself in designing, manufacturing and marketing six series electrical power testing equipment which are applied to power system project commissioning test, preventive test, equipment maintenance, computer testing in transformer substation, primary equipment pre-delivery inspection or annual inspection. It is divided into a series of high voltage / ultra high voltage AC DC test equipment, transmission and transformation test instrument, substation integrated automatic testing system, electric power metering / standard series, SF6 gas / oil test series and battery test series. All products are approved and passed by "national electric power equipment quality test and test center", and obtained the "national high voltage metering station" calibration certificate.


GDZX produces In strict accordance with national and international standards, already passed the ISO9001, ISO14001 certification, and set up a complete set of quality control system and after-sales service system. By December 31, 2017, the company's engineers have participated in more than 2000 classic testing cases in China.


GDZX business philosophy is "Quality assurance, customer satisfaction " because we are fully aware of the importance of trust and quality. With many years of rich experience in the field, our strong technical strength gives you assurance. GDZX is sincerely willing to cooperate with enterprises from all over the world and expecting to grow with you in the new area.