Present Position:Home > News > Company News
Welcome Mexican customers to visit 8th,Nov.
Time:2019-11-20
Number:132
Mexican customer visits GDZX on 8th,Nov. Customers need to purchase a batch of electrical testing equipment, and the two sides have a friendly exchange in the conference room of the company.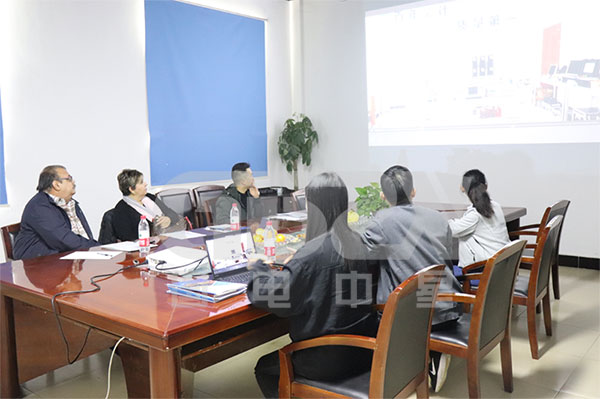 At the meeting, the customer first watched the promotional video of our company and made a brief introduction. After preliminary understanding, the customer expressed his affirmation on the comprehensive strength of our company.
After the meeting, accompanied by the company's leaders, the customer visited the company's high-pressure workshop, low-pressure workshop, exhibition hall, factory and so on. On-site operation, demonstration and explanation of the high-voltage switch dynamic characteristic tester and DC resistance testerthat are of interest to customers. The customer expressed satisfaction with the products of GDZX.
After visiting the sample room, we returned to the conference room and the customer showed us their company, We also have a general understanding of their company.They are a very strong company with a wide range of businesses.
After the visit, the customer had a deeper understanding of GDZX. In the subsequent conversation, the two sides reached a further consensus on the cooperation intention.
With its strong technical strength, advanced production technology, excellent product quality and perfect service system, GDZX has become a manufacturer that is highly praised and trusted by customers in similar industries. We adhere to the principle of "customer first, service first", so that GDZX has won the trust of customers in power equipment and established a good corporate image.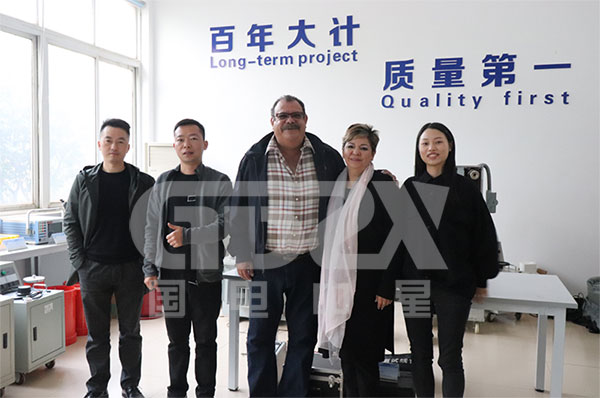 The equipment produced by GDZX is of good quality and the service is guaranteed. We sincerely welcome customers from all walks of life and industry peers to exchange and cooperate, on-site inspection, visit and negotiation; we will be happy to provide you with quality solutions.