Present Position:Home > News > Company News
GDZX welcome Cooperation Orders
Time:2020-01-03
Number:63
Recently, Wuhan GDZX Power Equipment Co., Ltd. ushered in a number of cooperation orders. The equipment cooperated with customers this time is the loop resistance tester independently developed and produced by GDZX.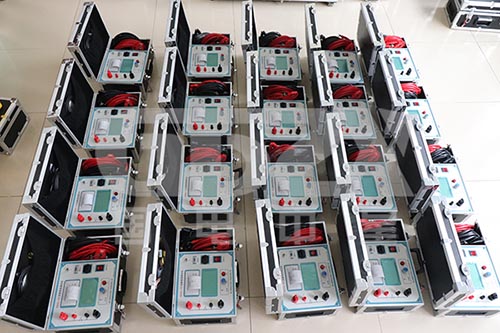 The loop resistance tester produced by GDZX is designed by using a combination of high-frequency switching power supply technology and digital circuit technology. It is suitable for the measurement of the loop resistance of switch control equipment. The test current is 100A DC recommended by national standards. The loop resistance can be directly measured at a current of 100A and displayed digitally. The instrument has accurate measurement and stable performance, which meets the requirements of on-site high-voltage switch repair and high-voltage switch factory loop resistance test in the power and power supply departments.
After learning about our company's loop resistance tester products, the customer decisively placed an order for a total of 45 units. Currently, 22 units have been delivered and the remaining 23 units are in urgent production.
GDZX adheres to the concept of "product quality is the most important, customer service is paramount", and provides high-quality products and services to customers and friends. We welcome friends from all walks of life to come and look forward to working with you for your sincere cooperation.