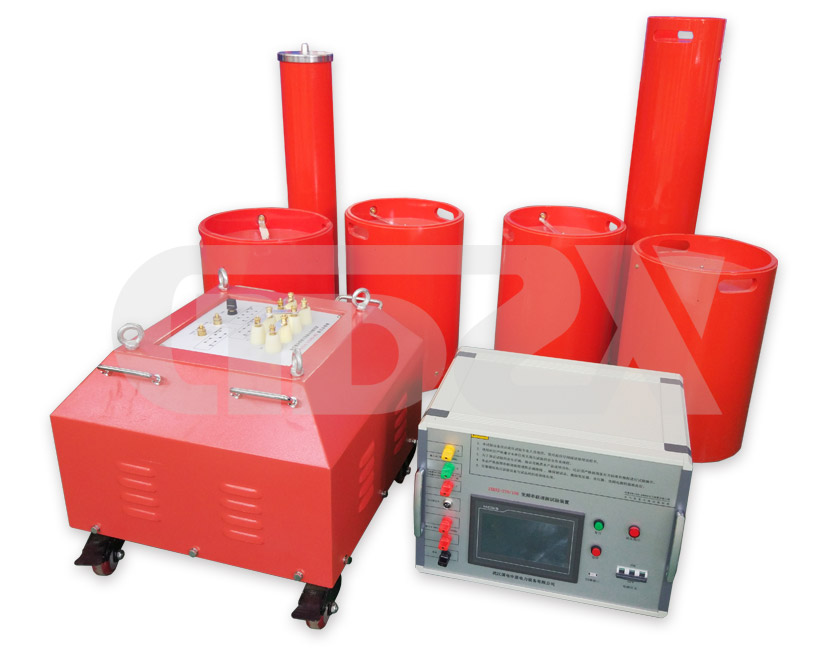 ZXBXZ Resonant test system for Cables
The AC Resonant Test System for Cables are composed of frequency and voltage modulated power source, exciting transformer, reactor, capacitance bleeder.
Features
1.3 modes: auto search resonance point, auto search resonance point & auto boost, manual test

2.Small size, light weight, portable design.

3.220V or 380V input power supply

4.Dry type epoxy cast for reactor, nice and reliable.
Technical indicators
1.Rated output voltage: 0 - 220kV, output frequency: 30 -300Hz
2.Resonant voltage waveform: sine wave, THD ≤ 1%
3.Full load working time: continuous working time 60mins. Quality factor: 30~90
4.Frequency adjustment: fineness 0.1Hz, instability ≤ 0.05%
5.Power supply: 220V/380V±15%,50Hz±5%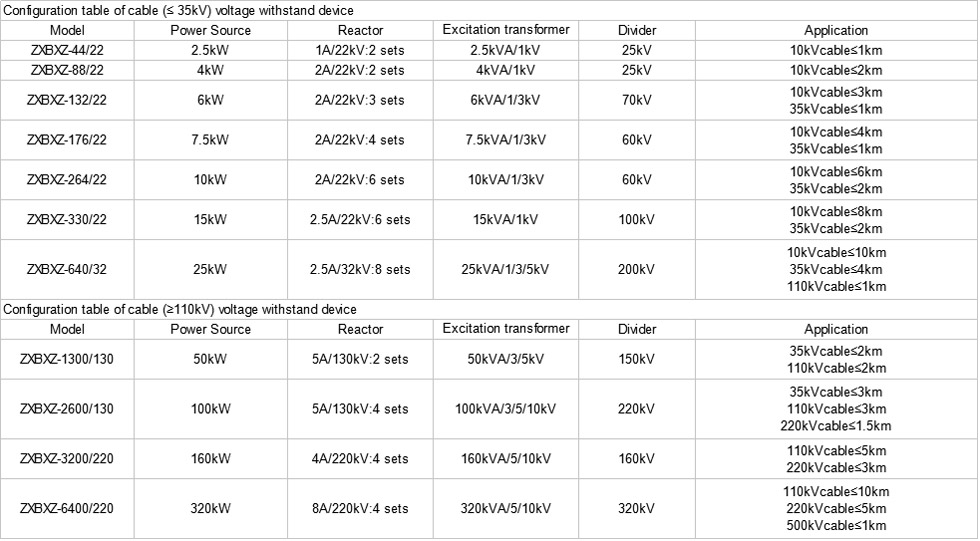 Service commitment
Pre-sale service commitments

Sale service commitments

Sale service commitments