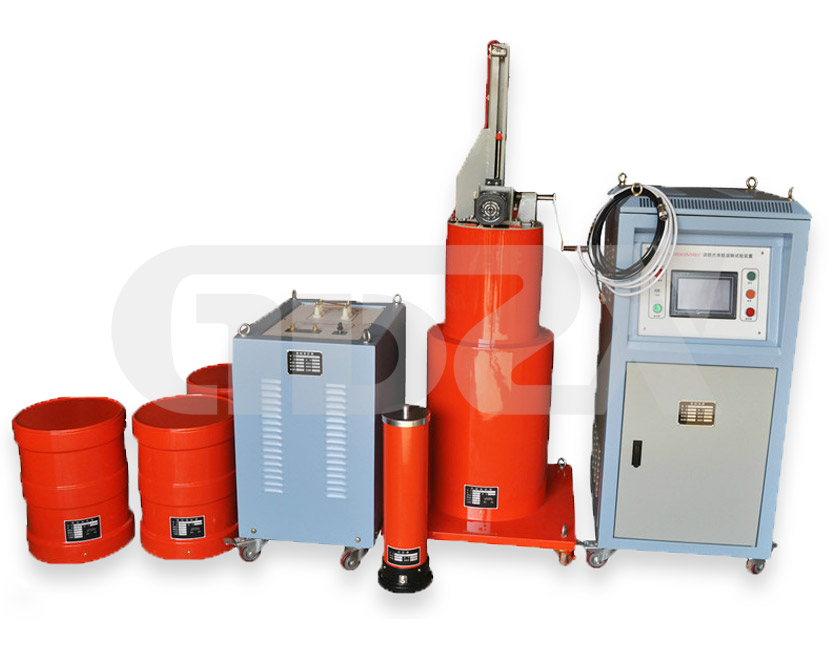 ZXGXZ Resonant test system for Generators
ZXGXZ Resonant test system for Generators require the use of power frequency voltage withstand voltage, the current national standard factory frequency voltage frequency defined as 45Hz ~ 65Hz, but in many test situations, requirements of generator is 50Hz plus or minus 2Hz ac testing, and generator stator winding of electric capacity is larger, the domestic most current test unit USES a resonant transformer to test it, but the resonant transformer itself is very heavy, field test is very inconvenient. Our company has designed and developed a frequency modulated induction generator ac compressive resonance device.
Features
1. As the resonant system is reactive power full compensated, the power of the equipment and power source is only less than 1/10 of measured equipment; with smaller volume and lighter weight compared with the equipment in same capacity. The device with large output capacity and small power supply capacity, low cost, easy to operate and safe.

2.Serial resonant system actually is current filter circuit, which make the tested equipment through current almost being fundamental current, the output voltage distortion (THD) is very small, better than current AC voltage withstand equipment.

3.The short circuit current after flash-over or breakdown is only less than 1/10 (1/Q) of the test current before the short-circuit, which can effectively prevent further damage to fault point after breakdown.

4.Auto blowout the arc after flash-over, which is a long and stable process to recover the serial resonant voltage, so it is very safe.
Technical indicators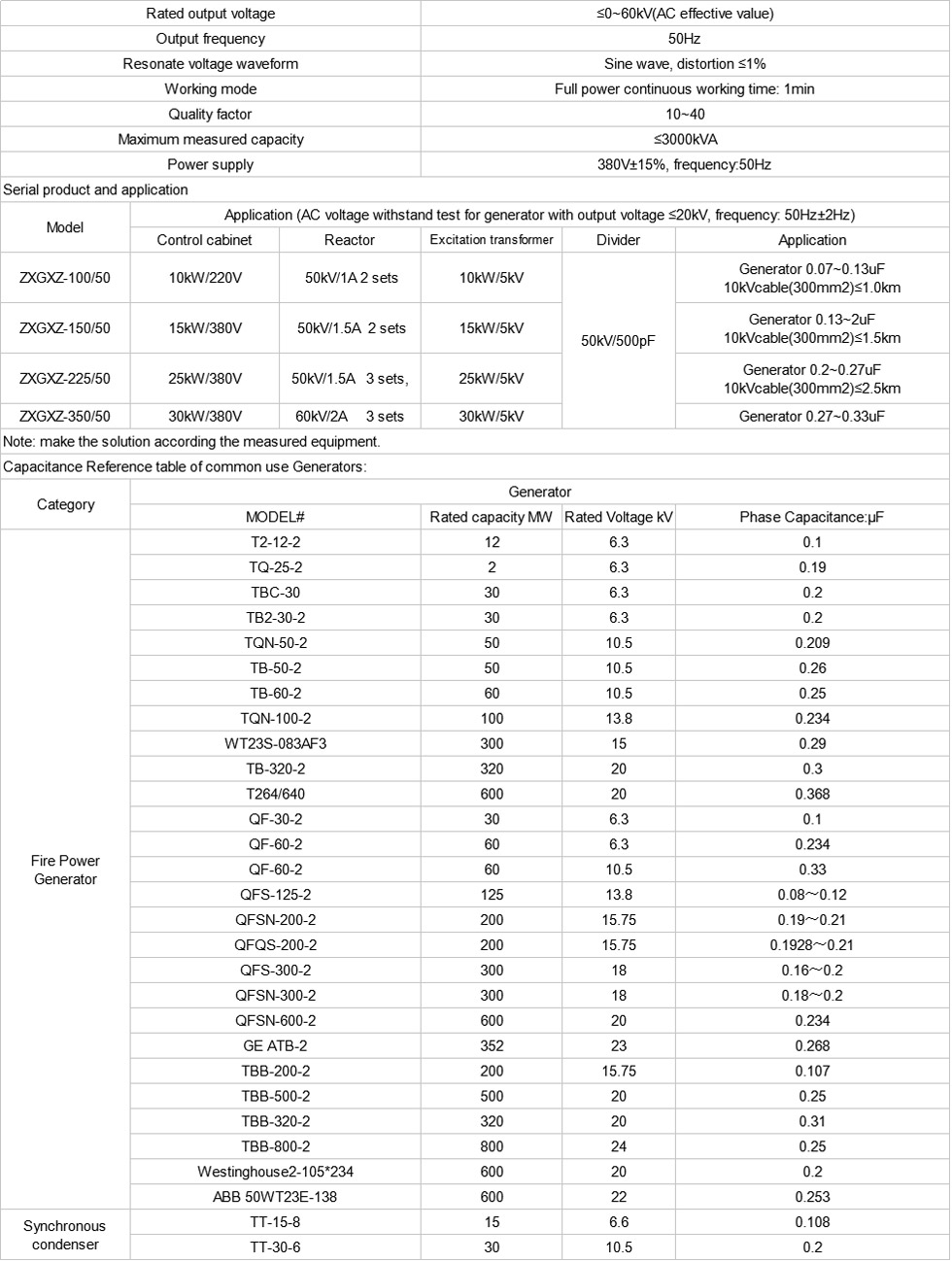 Service commitment
Pre-sale service commitments

Sale service commitments

Sale service commitments