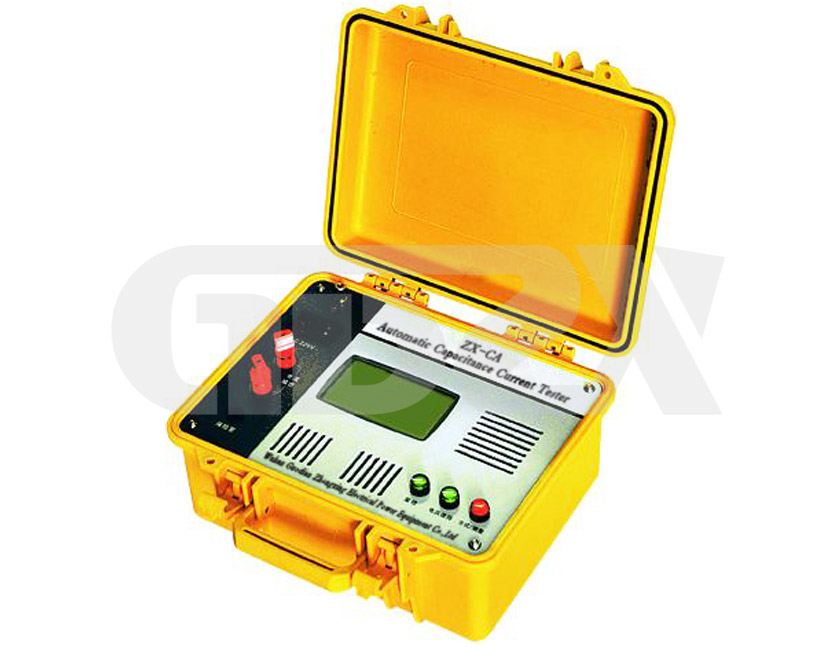 ZX-CA Automatic Capacitance Current Tester
At present, the neutral point of the power supply of our power distribution system is generally not directly grounded, so when the line is single-phase grounded, the current flowing through the fault point is actually the capacitive current generated by the line-to-ground capacitance. According to statistics, the fault of the distribution network is largely caused by the excessive capacitance when the line is single-phase grounded, which cannot cause the arc to self-arrest. Therefore, China's electric power regulations stipulate that when the capacitance current of 10kV and 35kV systems is greater than 30A and 10A respectively, an arc suppression coil should be installed to compensate for the capacitance current, which requires a decision after measuring the capacitance current of the distribution network.
Features
1. Measure the capacitance current of the distribution network directly from the secondary side of the PT, without dealing with the primary side.

2. There is no danger of testing, no need to do complicated security measures and wait for long scheduling commands.

3. Simply connect the measuring line to the open triangle end of the PT to measure the capacitance current data.

4. The weak inter-frequency test signal injected at the opening triangle of the PT will not have any impact on the relay protection and the PT itself, and also avoids the 50 Hz power frequency interference signal.

5. The output terminal can withstand 100V AC voltage. During the measurement, a single-phase ground fault occurs in the system, and it will not damage the PT and the tester.

6. No special safety measures are required to make this work safe, simple and fast, and the test results are accurate, stable and reliable.
Technical indicators
1. Ambient temperature: -10 ℃ ~ 50 ℃
2. Environmental humidity: ≤85% RH
3. Working power supply: AC220V ± 20%
4. Power frequency: 50 ± 5Hz
5. Measuring range
1) Capacitance: 0.3 ~ 125μF
2) Current: 1 ~ 250A
6. Measurement error: ≤5%
7. Dimensions: 345mm × 295mm × 175mm
8. Instrument weight: 5kg
Service commitment
Pre-sale service commitments

Sale service commitments

Sale service commitments