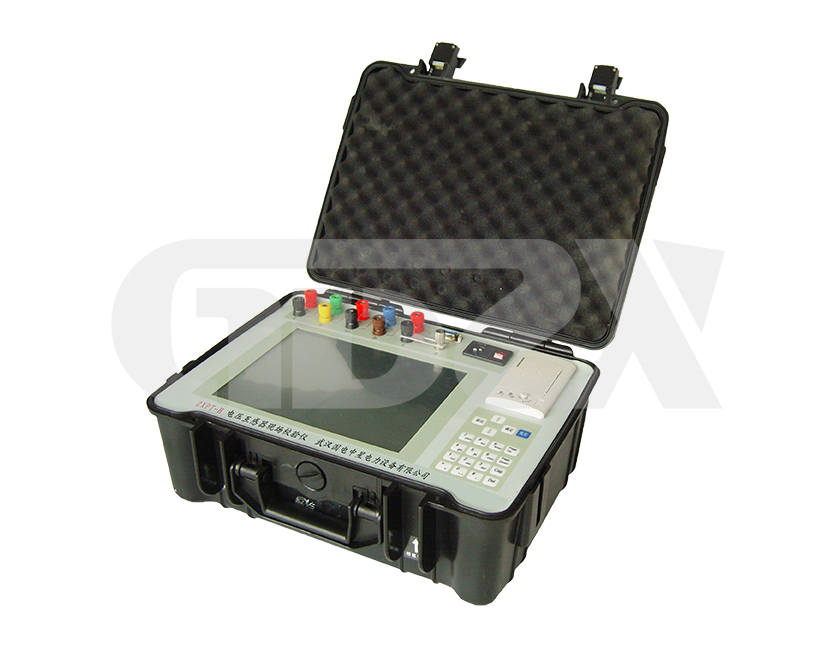 ZXPT-H Voltage Transformer Field Calibrator
The ZXPT-H voltage transformer field tester, based on the traditional differential measurement method, uses the voltage transformer load error curve extrapolation method mentioned in the newly issued JJG1021-2007 "Power Transformer" Verification Regulations. Using low-voltage extrapolation technology, combined with advanced measurement circuits, a single instrument can measure electromagnetic voltage transformers from 6kV to 220kV/3, with an accuracy level of 0.05, which is very suitable for field voltage transformer verification.
Features
1. No need for booster, voltage standard, load box and voltage regulator on site, you can achieve the test of voltage transformer ratio difference and angle difference. A single instrument weighs 12 kg, which greatly facilitates on-site use.

2. The test speed of the instrument is fast, and the measurement of a single voltage transformer does not exceed 1 minute.

3. The instrument is equipped with a micro printer, which can print test data on site.

4. It can store 1000 sets of data, and can communicate with PC by RS-232 interface.

5. The equipped data management software can be networked with the power system MIS software.

6. Adopt 10.4-inch large-screen LCD display, with humanized operation interface, and wiring diagram and simple operation guide are attached to the instrument.

7. The output power is large, which can meet the required capacity of 220kV voltage transformer boost.



Technical indicators
1. Accuracy grade range of the tested voltage transformer: 0.2, 0.5, 1
2. Type of voltage transformer tested: electromagnetic voltage transformer
3. The part of the internal standard voltage transformer:
Ratio range:
6KV / 100, 6KV / √3 / 100 / √3
10KV / 100V, 10KV / √3 / 100 / √3
35KV100V, 35KV / √3 / 100 / √3
110KV / 100V, 110KV / √3 / 100 / √3
220KV / 100V, 220KV / √3 / 100 / √3
4. Accuracy level: 0.03%
5. Dimensions (mm): 460 * 360 * 210
Service commitment
Pre-sale service commitments

Sale service commitments

Sale service commitments