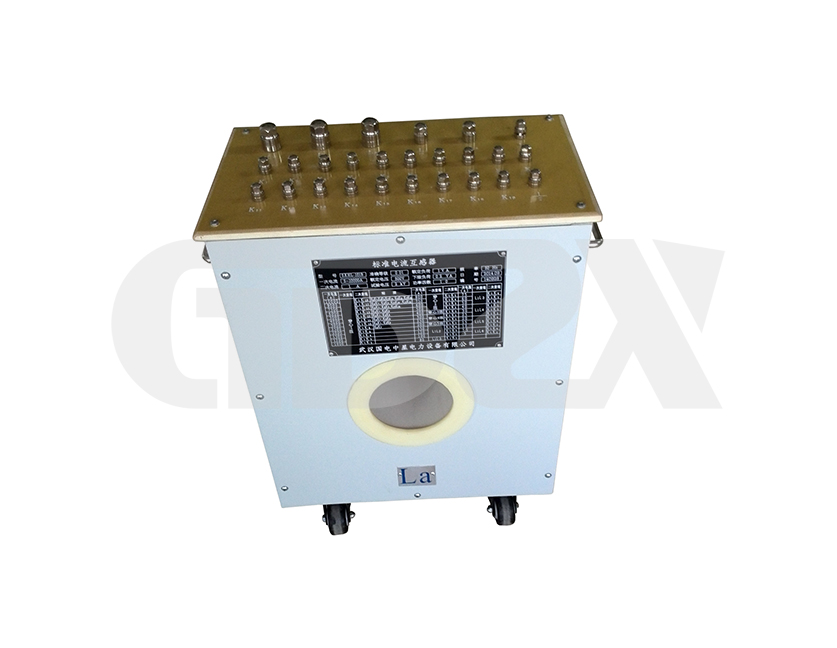 ZXHL Series Standard Current Transformer
ZXHL series standard current transformer is used to verify the accuracy level of current which is two levels lower or less than two levels. It is composed of primary winding and secondary winding. When wiring, strictly refer to the current ratio given by the terminal plate for wiring. L1 and K1 are the polarity ends of primary and secondary windings respectively, and La is the polarity end when it is necessary to pass through the core.
Features
1. The user can check according to the standard current ratio indicated on the nameplate.

2. 5 / 5 or 1 / 1 current ratio self calibration can be carried out.

3. The instrument has casters for easy handling.
Technical indicators
Temperature

- 5 ℃ ~ + 40 ℃

Humidity

<80

Capacity

5VA

Power factor

cos φ = 0.8-¹

It is allowed to work for a long time under the rated current and pierce the core above 150A

Weight

<20kg

Standard current ratio

0.1A~10000A/5A, 1A

Volume

280mm × 60mm × 60mm
Service commitment
Pre-sale service commitments

Sale service commitments

Sale service commitments