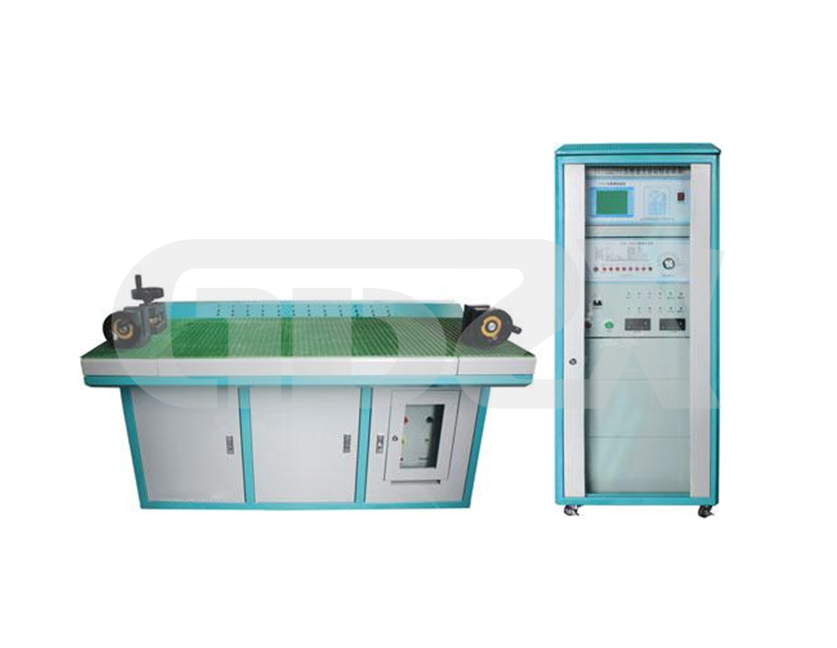 ZXHQ-T High-speed Multi Transformer Verification Device
ZXHQ-T High-speed transformer verification device is a new generation of transformer verification device developed by our company. The design idea of virtual instrument is adopted. The user only needs to operate the virtual instrument interface on the computer screen through the mouse and keyboard to input the transformer type, range, accuracy level, capacity, power factor and other parameters can complete automatic testing of current transformers and voltage transformers, as well as analysis, calculation and database management of test results, and can be printed according to user needs various records and certificates.
Features
1. The automatic mutual-inductor calibration platform adopts a single chip microcomputer to realize the functions of measurement, control and display.

2. With computer interface, improve the level of office automation and reduce the labor intensity.

3. Can have a large screen display, provide a friendly operation interface, and rich measurement information.

4. It can automatically realize the measurement of the transformer, and can automatically switch the current and voltage load box.

5. Possess good catching measures and be able to promptly inform users of wrong information.

6. This automatic transformer calibration station can reach level 2.

7. The transformation ratio of the standard transformer and the tested transformer does not have to be equal, as long as the rated primary voltage or rated primary current of the standard transformer is greater than or equal to the rated value of the tested transformer, it can be directly verified, which is more convenient to use.
Technical indicators
1. Environmental conditions
1) Temperature: 5 ℃ ~ 40 ℃
2) Relative humidity: <80% (25 ℃)
3) Altitude: <2500m
4) Power frequency: 50Hz ± 0.5Hz
5) Power supply voltage: 220V ± 5V
2. Measuring range
1) In-phase component (%): 0.0001 ~ 200.0 Resolution: 0.0001
2) Orthogonal component (minutes): 0.001 ~ 999.9 Resolution: 0.001
3) Impedance (W): 0.0001 ~ 60.0 Resolution: 0.0001
4) Admittance (ms): 0.0001 ~ 60.0 Resolution: 0.0001
3. Basic error
1) In-phase component: DX = ± (X × 2% + Y × 2% ± 2 words)
2) Quadrature component: DY = ± (X × 2% + Y × 2% ± 5 characters)
"X" "Y"-display value of the instrument
"5 words"-quantization error of the instrument
3) Dial indicator: level 1
4. Working range
1) Current: (1% -149%) In (In = 5A); (5% -149%) In (In = 1A)
5. Workload:
1) Current: To vs Tx <0.12Wcosj = 1
6. Polarity error indication
1) When the error is over 5% of the rated working current and the error exceeds 180%, there should be a polarity indication.
Note: If it is more than 10% of the rated operating current, the polarity indication should not appear, indicating that the software is faulty, please do not increase the current, so as not to burn the instrument.
7. Variable ratio error indication
1) When the rated working current is more than 5%, and the error exceeds 30% but less than 180%, there should be a ratio error indication.
8. Insulation and withstand voltage test and description
1) Terminal Tx and ground terminal communicate
2) Both the K and D terminals are disconnected from the ground terminal
3) The power socket can withstand 1.5kV and 1min withstand voltage to the shell
Service commitment
Pre-sale service commitments

Sale service commitments

Sale service commitments