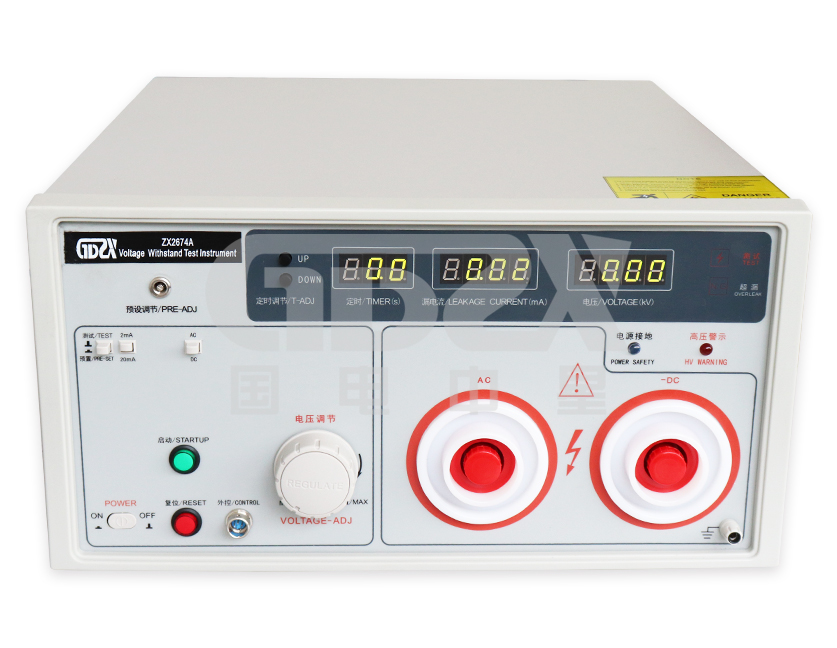 ZX267 High Voltage Withstand Tester
This high voltage withstanding test (also called dielectric strength test, hi-pot test, hi-pot test, breakdown test or flash test) is widely used in electrical appliances, rubber-wooden facility, transformer, wires, power meter, motor, source jack-socket, cables and all kinds of electronic and electrical products. Our product is the ideal instrument for such test.
Features
1. Digital display
2. Can display the leakage current of the measured equipment.
3. Can set and display the time, countdown the measurement time.
4. Can set the alarm current value.
5. The output waveform: sine wave (50Hz).
Technical indicators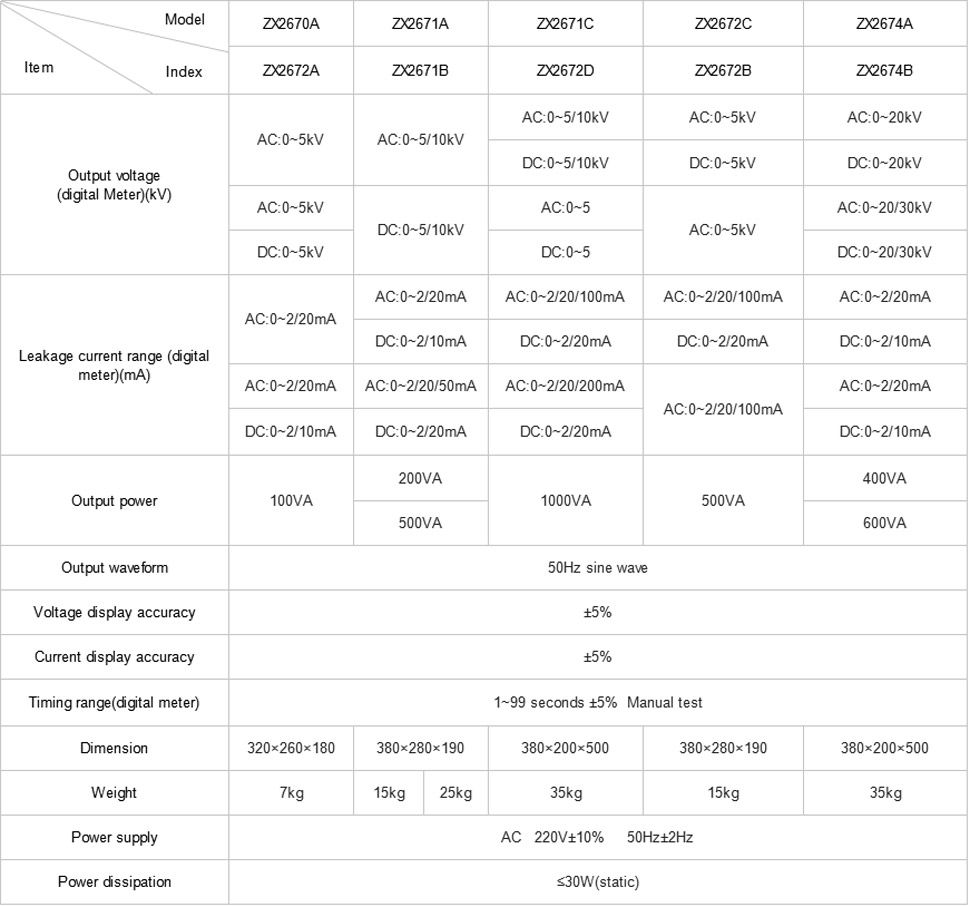 Our products are manufactured in strict accordance with international and national standards and industry regulations. Our products passed the ISO9001 international quality management system and got certificate by the national, provincial and municipal electric research institutes, metrology centers and power authority departments. We also obtained license for manufacturing Measuring insturments, fully meeting GB / T19001-2008 quality management system requirements, GB / T24001-2004 environmental management system requirements, GB / T28001-2011 occupational health and safety management system requirements.
Service commitment
Pre-sale service commitments

Sale service commitments

Sale service commitments