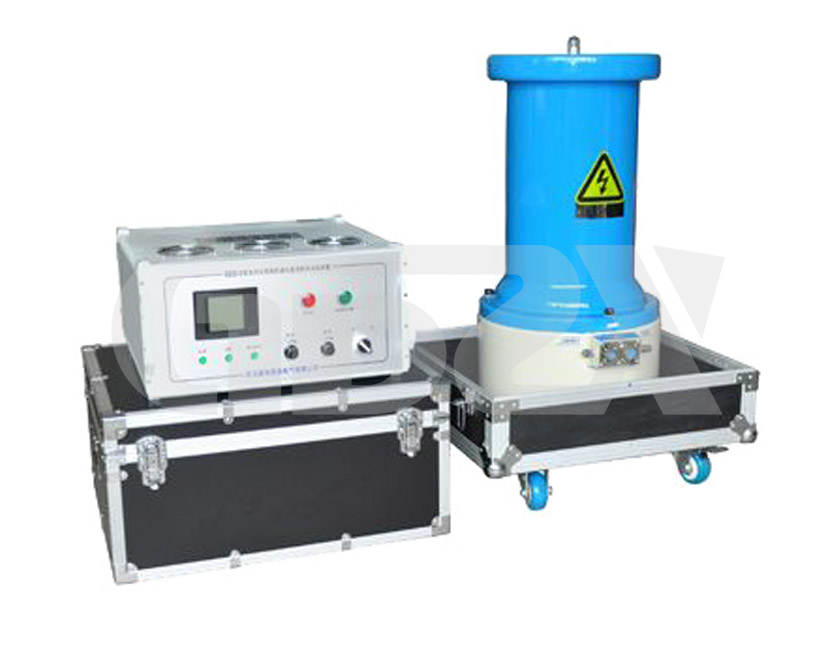 ZGS DC Hipot Test set for Water-cooled Generator
ZGS series is the equipment of testing DC voltage and DC leakage current of water-cooled generator in the situation of water through, which completely overcome the problems of long blow water time, bottom water hard to dry, easy to cause arcing within the coil. The device is light, simple wiring, and easy to read. Polarization compensation voltage is output directly by the case.
Features
1. Electronic control and tune, easy to operate.

2. The date of voltage and current are recorded in the panel, reading without conversion.

3. One minute timing and tip function.

4. Perfect over-voltage and over-current protection function inside, also zinc oxide over-voltage protection outside, which ensure safety of generator.

5. Portable design, suitable for on-site testing.

6. Four parts separated: control unit, Intermediate Frequency Transformer, doubler and accessories, all packed with special shockproof aluminum alloy cabinet, easy to move.
Technical indicators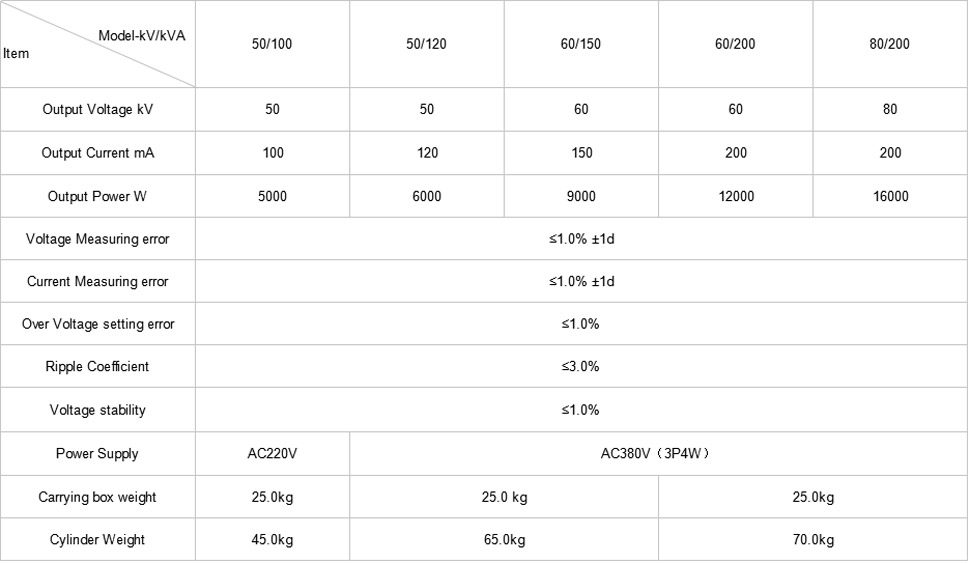 Service commitment
Pre-sale service commitments

Sale service commitments

Sale service commitments