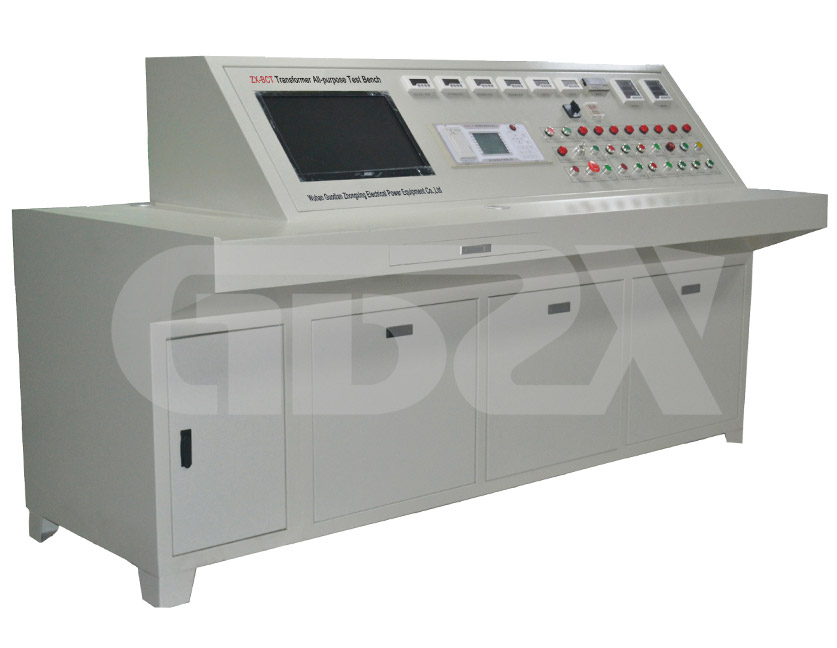 ZX-BCT Transformer All-purpose Test Bench
ZX-BCT transformer integrated test bench is suitable for power transformer manufacturers, industrial and mining enterprises. The transformer integrated test platform can truly judge the power transformer no-load current, no-load loss, impedance voltage and load loss, accurately Measure power transformer DC resistance and ratio, give condition diagnosis, ensure safe operation, provide reliable data for monitoring, building or repairing the transformer.
Features
1. The testing items can be customized according to user's projects requirements

2. Automatic, communicate with computer for report export.

3. Real-time data acquisition, auto convert data into standard format.

4. Overload alarm, test reminders, misuse protection functions.

5. High Voltage Switchgear structure, safe and reliable.
Technical indicators

Service commitment
Pre-sale service commitments

Sale service commitments

Sale service commitments